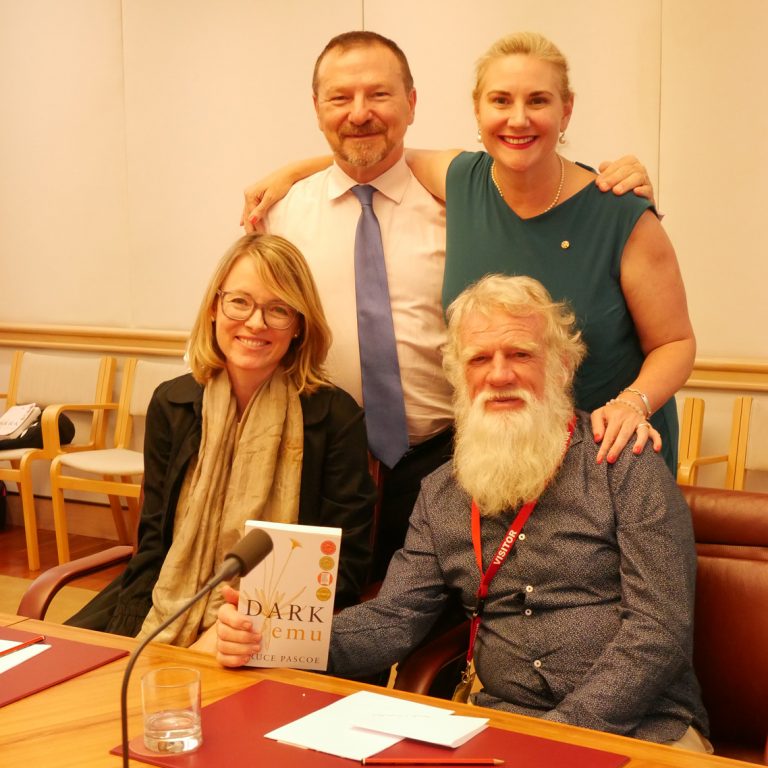 As a soft advocacy initiative for the book industry, the book club positions books, writers and publishers, and the public dialogue that books encourage, at the centre of how politicians engage with their electorates. The initial social media campaign was put together in less than two weeks on a zero budget. Participating politicians chose to either nominate a book themselves or go out to their electorates and ask, through their social media channels, "what book would you like your political representatives read?".
The public response was so overwhelming, with as many as a thousand responses to a single posting on Twitter, that mainstream media picked up the story. The overall campaign reach statistics across social media and mainstream media was over four million. And interest in the book selected, Dark Emu by Bruce Pascoe, has been significantly driven by the Parliamentary Book Club campaign.
Dark Emu is an award-winning, non-fiction book that presents "a truer history" of Australia, and argues for a reconsideration of the unilateral characterisation of pre-colonial Aboriginal Australians as "mere hunter gatherers" and rebuts colonial myths used to justify dispossession.
The author Bruce Pascoe and Anna Moulton, CEO of publisher Magabala Books, attended the evening and had conversations with MPs and Senators about the book over pizza and drinks.
Pascoe said "The reading and lively discussion of Dark Emu in the Parliamentary Book Club, will I hope, add momentum to the discussion on how all Australians can take better care for our country. This is our shared country we are talking about, she deserves our most considered thought."
The actual Book Club event has been deliberately media-free and relaxed, with a closed session organised for attending politicians with the author and publishing representative. After the inaugural event, politicians were encouraged to go back out to their electorates and let them know what they gained from reading Dark Emu. Responses to date have been very positive.
Politicians are also calling out to the Australian public to nominate the book that they want their politicians to read at the next book club.