Launched on 17 May, the campaign features testimonials from authors, teachers and publishers as well as a video that presents how the current European legal framework promotes the production of high-quality learning materials.
The focus of the campaign is a possible exception for 'illustration for teaching' which is being proposed as part of the Draft Copyright Directive discussions.
Launching the campaign, IFRRO CEO Caroline Morgan said: It is vital that the 'illustration for teaching' exception is balanced. The clear message from the testimonials from authors, illustrators, journalists, teachers and publishers is that the sustainable delivery of quality educational content must not be put at risk.
IPA is active on educational publishing through the Educational Publishers Forum. The Forum last met in Reykjavik, Iceland in April. Alongside the meeting, the IPA also took the opportunity to talk to the local Minister for Education, Science and Culture, Lilja Alfreðsdóttir, to discuss the current system of educational publishing in Iceland and promote the importance of a dynamic local educational publishing industry.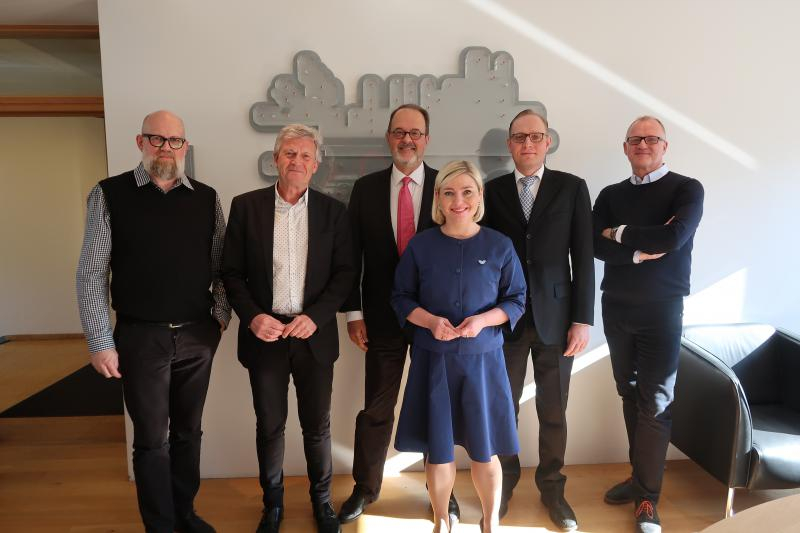 With the Minister, Lilja Alfreðsdóttir, are from left to right Heiðar Ingvi Svansson (President of the Iceland PA), Kristenn Einarsson (CEO of the Norwegian PA), José Borghino (IPA Secretary General), Sakari Laiho (CEO of the Finnish PA) and Halldór Birgisson (legal advisor to the Icelandic PA and member of the IPA Membership Committee)