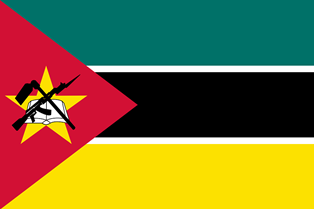 Announcing the policy in August, Mozambique's Education Minister Jorge Ferrão, said the measure was designed to lower the cost for secondary school textbooks, and that books currently in circulation would continue to be used, albeit for 'complementary consultation'.
Ferrão claimed the policy of adopting one officially sanctioned textbook per subject will improve issues of accessibility and provide Mozambican pupils with 'a longer and more complete education'.
The IPA has written to Minister Ferrão to urge his government to reconsider the move, which stands to drive down the quality of educational resources and, consequently, educational performance in public schools. The letter, from Secretary General José Borghino, stresses that the IPA's Educational Publishers Forum, which represents the major educational publishers associations around the world, strongly believes that the best performing education systems encourage educational publishers to compete in an open market, producing innovative solutions to meet local needs.
The IPA is always gravely concerned when education systems impose single-textbook policies, because of the greater potential for corruption in the textbook procurement process, and because subjects like history are best served when a variety of interpretations are available rather than a single State-sanctioned viewpoint.
"Subjects are best served when a variety of interpretations are
available rather than a single State-sanctioned viewpoint."
IPA
In addition, the impact on local and foreign publishing houses that operate in Mozambique, in particular British and Portuguese companies, will be severe, with sales decimated overnight. The IPA spoke to Vasco Teixeira, Editorial Director of Porto Editora Group, an important Portuguese supplier of textbooks to Mozambican schools.
What will be the likely impact on educational performance in Mozambique?
This measure purports to help students all over the country get better access to textbooks, but we strongly believe that it will actually have the opposite effect, because with reduced margins publishers won't have the financial resources to allocate to marketing and logistics. For instance, the cost of sending books by internal flight to a school will increase exponentially in relative terms, because while their price has fallen steeply, their weight and volume has remained the same. Also, this new model is a recipe for a sharp decline in the quality and range of available educational resources in Mozambique, since we believe publishers will stop investing in the local market. We are certain that this measure will endanger the smallest publishers, the investment in the creation of new books will stall, and it will have a serious negative economic impact in terms of direct and indirect jobs, advertising and the printing sector.
"This model is a recipe for a sharp decline in the quality and range of available educational resources."
Vasco Teixeira
Editorial Director, Porto Editora Group
What impact will this 'one textbook one subject' policy have on publishers that have invested in Mozambique?
The impact will be enormous, not only on Portuguese publishers but also British and local publishers that are active in this market. For instance, one publisher had 37 approved textbooks that could be sold on the open market, but after this process, it will only have one book in use for five years! Due to the reduced size of the market and number of students in the public system that actually buy books, this publisher will practically have to throw away the other 36 textbooks it had been producing in recent years, since sales of these books will be virtually reduced to zero. The other consequence of the reduced size of the market is that many publishing projects have not yet broken even, so this measure will be punitive to our work. Lastly, but no less importantly, even when publishers have 'won' the right to provide the only textbook for a subject, the margins will be significantly lower, thus delaying even further the return on the investment for those books. All of this means that future investments in new titles, in a small market like Mozambique, will have to be reconsidered now.
"Future investments in new titles in Mozambique will have to be reconsidered now."
Vasco Teixeira
What will these publishers do when the law comes into force, in 2017?
The publishers that have some adopted textbooks will have no alternative but to supply the market at the public selling price set by the 'tender', and hope that private school demand for the textbooks that have not been selected for the public school system will be enough at least to reduce warehouse stocks and recover some return on investment. We also think the government doesn't have the capacity to ensure booksellers respect the recommended retail price, so we believe textbooks will be sold at a much higher price, thus entirely negating the main stated objective of this measure.
Do you fear that similar legislative shifts will happen in other Lusophone markets?
The Ministers of Education of the Portuguese-speaking countries meet regularly, so of course we fear that this measure will spread. We have no evidence that this could happen, but we will be more vigilant from now on.