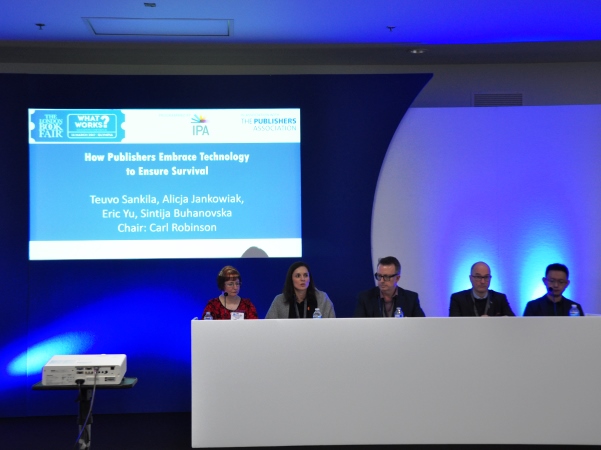 It is thought that the increased turnout is due to a new dynamic half-day format, where presentations and speeches have been replaced by expert dialogues and moderated discussion. In addition, the conference focus has shifted from educational policy to exchanges about the practical realities of modern teaching and educational publishing.
Themes included the transition to digital learning technologies, publisher resources for educators, and developments in copyright, and discussions about the teacher-publisher relationship and global trends in education drew enthusiastic rounds of questions from the audience.
Award winning Irish author Roddy Doyle – a former teacher – had been due to speak about his experiences in the classroom, but was unfortunately unable to attend.