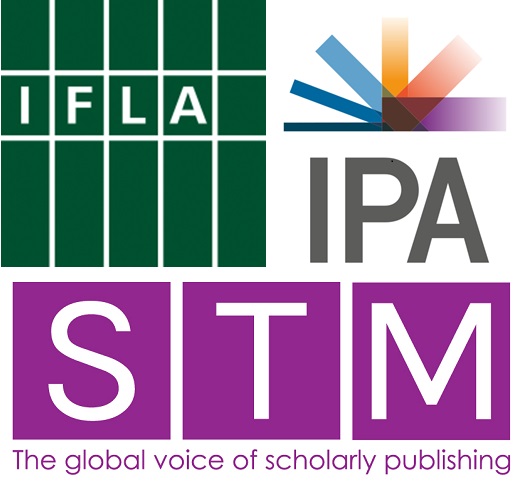 At the meeting, in March, priority issues included 'predatory journals', which charge researchers fees to publish their work without providing the professional editorial services associated with legitimate journals. Publishers associations regularly fight bad practice in this domain, while libraries consistently work to educate researchers about how to publish in reputable journals where their work will have the impact it deserves. STM initiatives like Think. Check. Submit offer useful toolkits to help scholars make the right publishing choices.
STM, IFLA and IPA also agreed that researchers needed to be equipped with the right tools, technology and information about best practices to enable greater uptake of text and data mining (TDM). Currently, TDM uptake is increasing though still modest, despite publishers facilitating academic text mining through initiatives such as the free Crossref service.
Libraries and publishers welcomed the entry into force last year of WIPO's Marrakesh Treaty, noting its imminent ratification by the European Union. All agreed that implementation should proceed in a way that facilitates the work of libraries and other entities dedicated to supporting people with print disabilities while promoting trust between all stakeholders.
On licensing practices, STM presented a study of contracts used by 15 publishers, which together covered about a third of the scholarly journal market and most journal types, noting that the vast majority of the contracts did not attempt to override copyright exceptions or limitations.
There was consensus on the importance of preserving digital materials and promoting e-reading by allowing publishers and libraries to develop sustainable e-lending business models. Strong library networks and healthy publishing industries worldwide will also be imperative to the delivery of certain UN Sustainable Development Goals.
And the participants agreed that libraries and publishers will continue to be indispensable in nurturing creators, producing popular and marketable content, disseminating works and providing access to information on a global scale.
With laws and business models evolving rapidly in response to new political, economic, social and technological developments, the need to maintain dialogue is stronger than ever. IFLA, IPA and STM will meet again before the end of 2017.
Further reading
New York Times: A scholarly sting operation shines a light on 'predatory' journals
The Economist: The shackles of scientific journals (and how to cast them off)