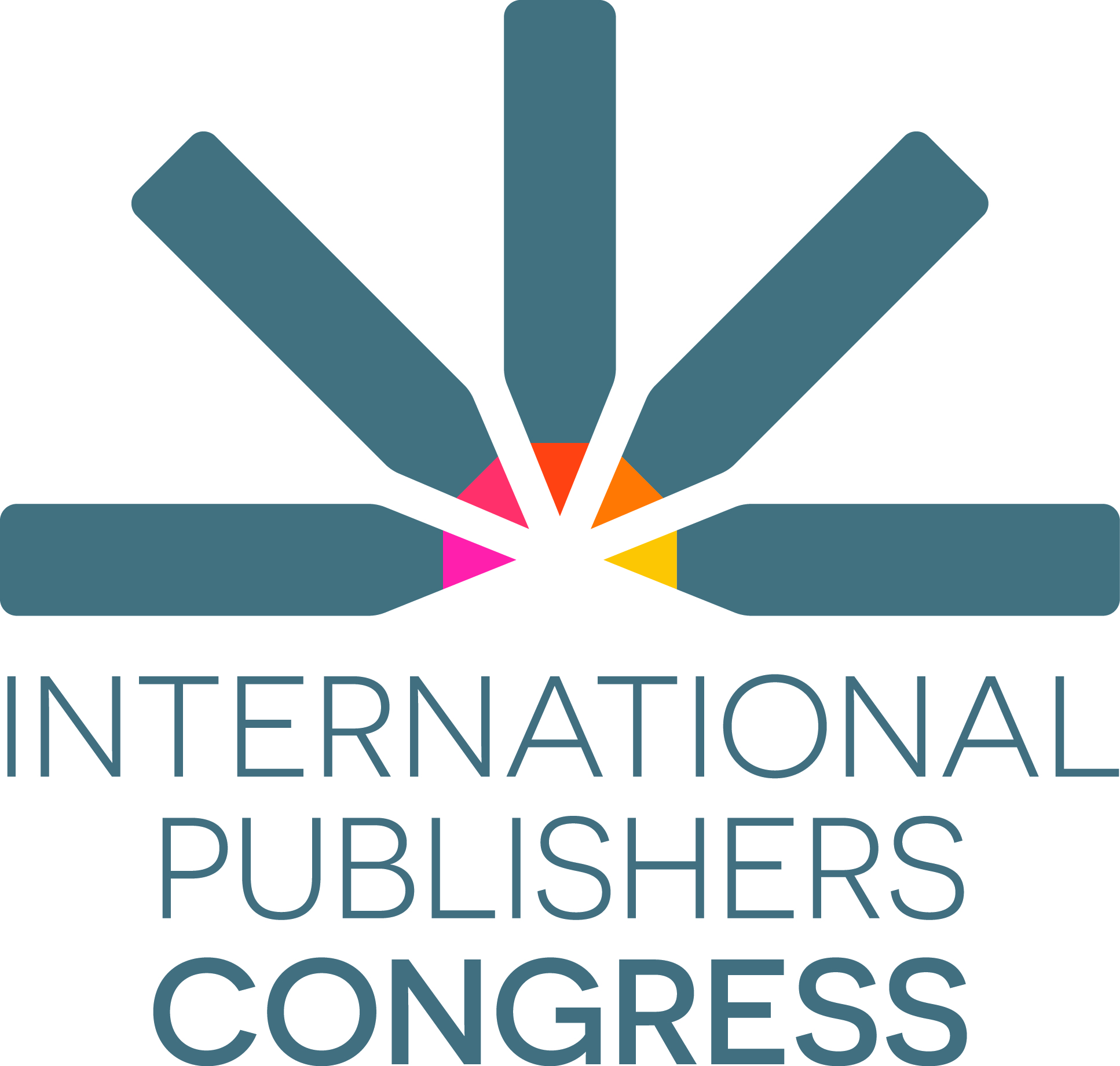 The publishers and publishers association representatives convening at the 30th International Publishers Congress of the International Publishers Association join in supporting the following Congress Resolutions :
1. Publishers lead an industry that generates wealth, employment and economic growth.
We are integral to culture.
We are a crucial contributor to literacy and education.
We are essential for science and research.
Our businesses serve our authors, readers and society as a whole.
We call on all national governments to put national book policy programmes in place that ensure the development of local publishing markets and reading culture.
We call on UNESCO to update its definition of a book to include ebooks. A book, in whatever format, is a book.
2. Publishers promote and value human rights in particular freedom of expression and freedom to publish.
We call on all national governments, including Thailand, to ensure that authors and publishers have the freedom to express criticism of political, royal and religious authority, expose wrong doing, accompany public debate, and to hold people in public office accountable without interference with our entrepreneurial freedom and without fear for our lives, safety, liberty or that of our loved ones.
3. Copyright is at the heart of publishing.
Publishers call on governments to respect the value that clear, firm and protective copyright laws have for authors and publishers and acknowledge the way the flexible international copyright framework has enabled the digital revolution. We call on governments to ensure that copyright laws continue to give authors and publishers a fair reward.
We call for the adoption of the WIPO Marrakech Treaty. There is no need for further regulation of copyright exceptions in international copyright law.
4. Copyright piracy is a threat to the livelihoods of authors, publishers and a sustainable local book and reading culture. Piracy is theft.
Publishers call on governments, search engines, Internet service providers and other stakeholders to collaborate in joint initiatives to
educate the public about the value of copyright,
block access to pirated books and digital content, and
prosecute the commercial profiteers of piracy.
5. Publishers respect and value the traditional knowledge end expressions of folklore of indigenous peoples and ask that international law not interfere with local and national mechanisms of collaboration between publishers and indigenous people.
6. Publishers serve teachers and pupils by developing learning materials adapted to local and regional requirements. Publishing requires transparent adoption mechanisms and an open market place that allows publishers to compete.
Publishers ask that governments stimulate an independent and competitive educational market.
Governments must work with publishers and technology providers to manage the digital transition and to ensure that a sustainable market continues to be the basis for the provision of learning.
The IPA Congress welcomes the initiative of educational publishers from Asia at this meeting to set up an Asia Pacific regional chapter of the IPA Educational Publishers Forum.
Bangkok, 26 April 2015