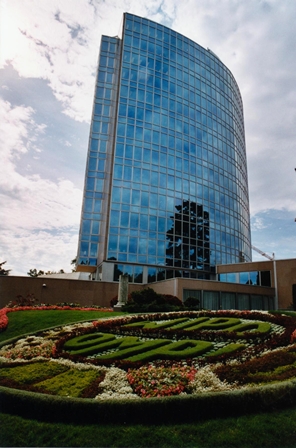 Adopted in June 2013, the Marrakesh Treaty compels World Intellectual Property Organization (WIPO) member states to establish a copyright exception for visually impaired people and facilitate cross-border sharing of accessible versions of books, such as in adapted electronic, braille, audio or large print formats. Cross-border sharing will increase the overall number of accessible versions of works in circulation worldwide by eliminating duplication and reducing friction in their delivery to print disabled people.
As the voice of world publishing, the IPA took part in the negotiations that gave rise to the Treaty, providing the much-needed perspective of publishers and sharing their unique experience of creating, delivering and distributing books, especially those in accessible formats.
IPA President Richard Charkin said: 'This is a key milestone in the history of accessibility to reading, and the IPA and our members are proud to be a part of it. The Marrakesh Treaty gives publishers a clear mandate to provide even more works in accessible formats, and opens the door to a new age of greater reading equality and inclusivity around the world.'
"Marrakesh gives publishers a clear mandate to provide even more works in accessible formats."
Richard Charkin, President of IPA
The IPA also cofounded the Accessible Books Consortium (ABC), with the World Intellectual Property Organization (WIPO), the World Blind Union (WBU) and the International Federation of Library Associations and Institutions (IFLA). The ABC's goal is to complement the Marrakesh Treaty by increasing the number of accessible format books worldwide.
According to the WBU, less than 5% of the million or so books published each year in the world are made available in formats accessible to visually impaired persons. And the World Health Organization says there are more than 314 million blind and visually impaired persons in the world, 90 per cent of them in developing countries. Innovation and technological advancement provide the best avenue to increasing literary accessibility long term, while measures such as those provided in the Marrakesh Treaty offer greater access to works in the short to medium term.
"Less than 5% of the million books published annually are made available in accessible formats."
World Blind Union
Today, the IPA is working with its members to ensure world publishers are fully apprised of the Marrakesh Treaty's importance for publishing and how they can best contribute to its potentially enormous social benefits.
In this video, José Borghino, IPA Secretary General, welcomes the entry into force of the "books for blind" Marrakesh Treaty